Relax, enjoy & recreate
Exclusive wellness pleasure in the Hotel Alpenhof in Schönau am Königssee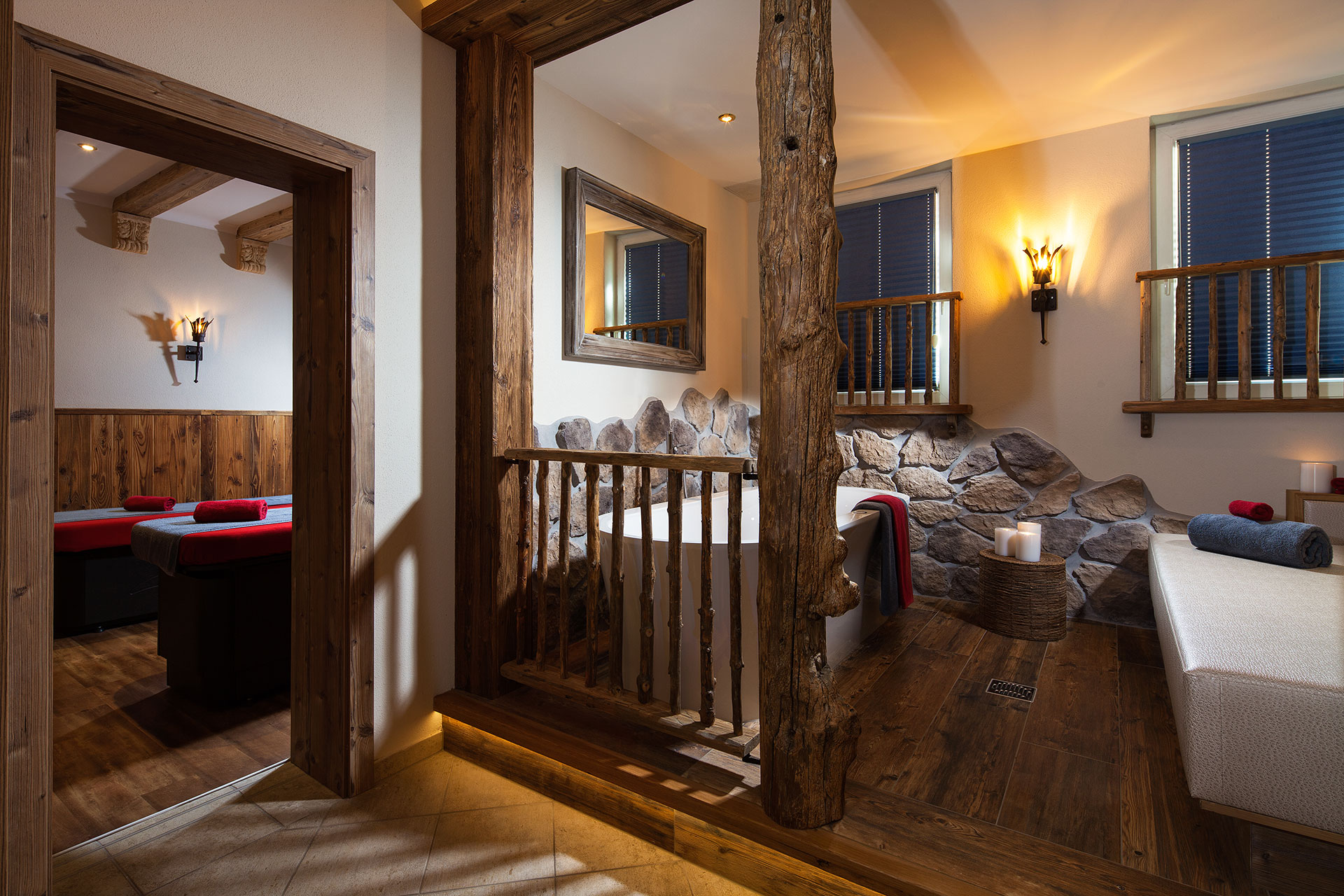 Just relax and escape the daily grind. Finally focus on your own needs again and let yourself be pampered all around. Who doesn't dream of it from time to time? In our Alm & Wellness Hotel in Berchtesgaden you can make this dream come true. Immerse yourself in our water world or let yourself be pampered with a wellness treatment in our SPA area. The quiet location of our spa and wellness hotel as well as the magnificent Berchtesgaden mountain panorama do the rest, so that you will revitalize yourself after a short time and feel completely relaxed.
---
This will make your wellness stay at the Alpenhof that little bit nicer
Wellness means feeling good for body, mind and soul. So that you can get the best out of your revitalizing and relaxing moments and take them home with you, we tailor your wellness and beauty program to your individual needs. In this way, the experts in our wellness & SPA area can give you the best possible support in increasing your personal well-being. Because wellness also means finding inner balance so that your energies can flow freely again. We are convinced of that at the Alpenhof.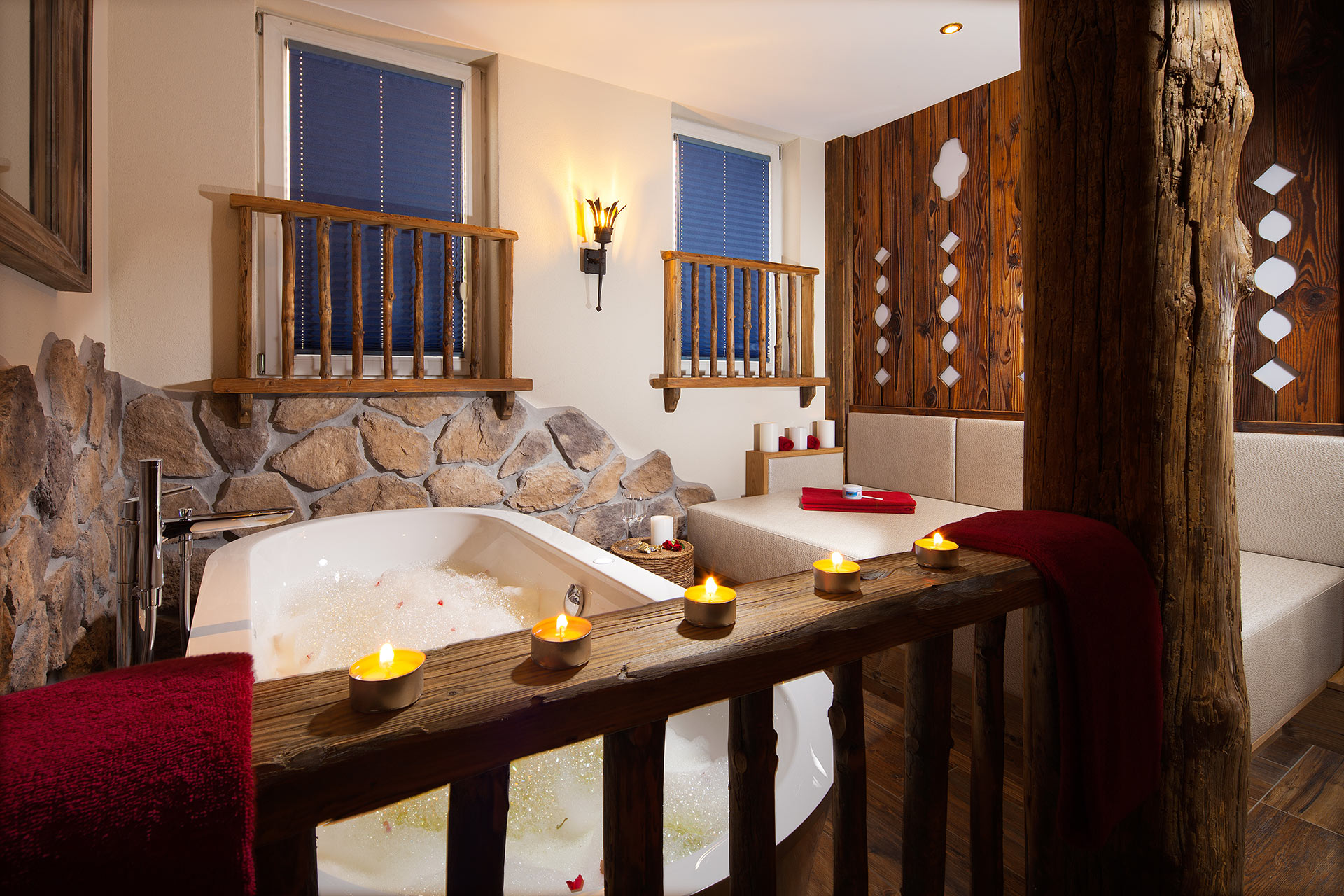 ---
Book your desired wellness program in advance at home
Pre-booking your desired wellness and beauty treatments from home not only increases your anticipation of your wellness holiday at the Alpenhof. It also guarantees our wellness staff that they can meet your appointment requests on time. In our downloadable SPA price list, for example, you will find all applications, from classic massages to treatments with a touch of the Far East, right through to our wellness and beauty packages. You are also welcome to send us an email with your request. We will immediately take care of your wellness and well-being needs.
---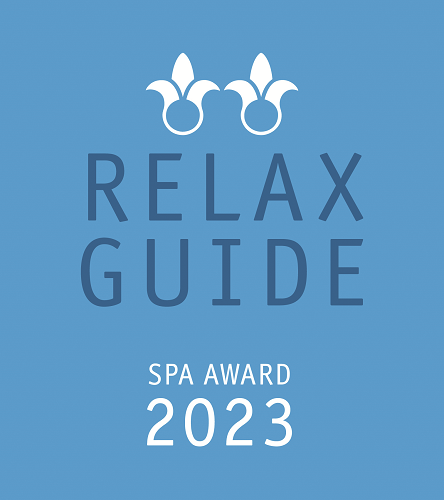 The hotel test by the renowned wellness guide RELAX Guide, which has been testing all wellness hotels in Germany and Austria for more than 20 years, is anonymous and based on strict quality standards. For many years in a row, our alpine and wellness hotel has been awarded 2 lilies (15 out of a possible 20 points) and the rating "extraordinary".
"Familyfriendly. A friendly, family-run house of a pleasant size, it is in a beautiful and quiet location at 700 m above sea level on a slope above the village, here you can enjoy the wonderful panorama of the Berchtesgaden mountains from many rooms.
The wellness area offers, among other things, a 12 m long outdoor pool with a sunbathing area that can also be used in winter, an equally long indoor pool and a rustic outdoor sauna area – with a waterfall and a secluded nude area. The massages are very good, the four saunas in total close at 8 p.m.."
You can read what the RELAX Guide says about our Alpenhof here.
---
"Awarded" by the Connoisseur Circle in the category "The best wellness hotels in Germany 2023"
In 2023, the exclusive hotel tester Connoisseur Circle has set itself the task of finding the 120 best hotels in Germany. Our alpine and wellness hotel was also mentioned in the category "Germany's best wellness hotels". For "Three things make the Alm- und Wellnesshotel Alpenhof a very special place: the privileged location in the Bavarian Berchtesgadener Land, the relaxing wellness area and the Alpenhof ambience with a very large cosiness factor" our house was awarded the "Excellent" quality seal.
You can find out more reasons why the Alpenhof is one of the best wellness hotels in Germany here.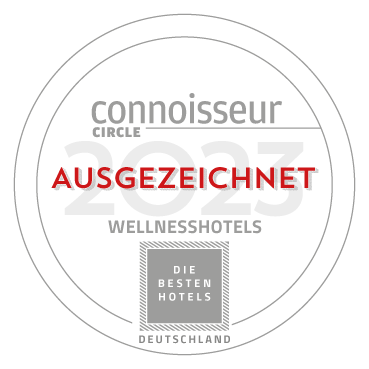 ---
The Alpenhof is also one of the leading wellness hotels in Europe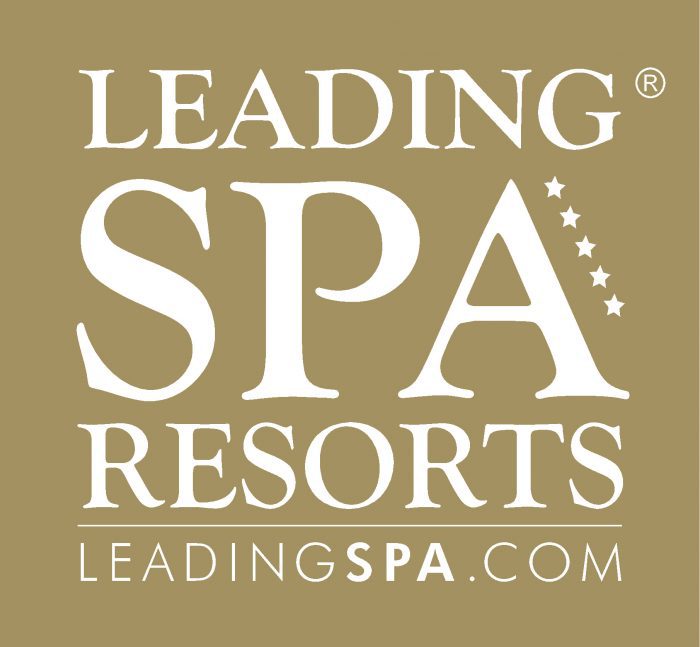 The best wellness hotels in Europe come together under the umbrella of the Leading Spa Resorts* brand. Exclusivity and diversity are just two of many criteria that have to be met in order to be allowed to join the Leading Spa Resorts association. Every hotel, whether classic, traditional or modern, has an unmistakable style and its own signature. As a member of the Leading Spa Resorts, we at the Alpenhof not only guarantee the highest quality, but also unmistakable individuality.
In addition to the "Wellness & Spa" category, other quality standards also apply to the areas of "Culinary & Gourmet", "Rooms & Suites", "Service" and "Location & Surroundings". If you already know the Alpenhof, you already know that our SPA and wellness hotel does its best in all the areas mentioned in order to continue to be one of the TOP wellness hotels in Germany in the future. As climate-friendly hosts, we also help to ensure that the unmistakable beauty of the Berchtesgadener Land region is preserved for future generations and we also give our best in the "Location & Surroundings" category.
---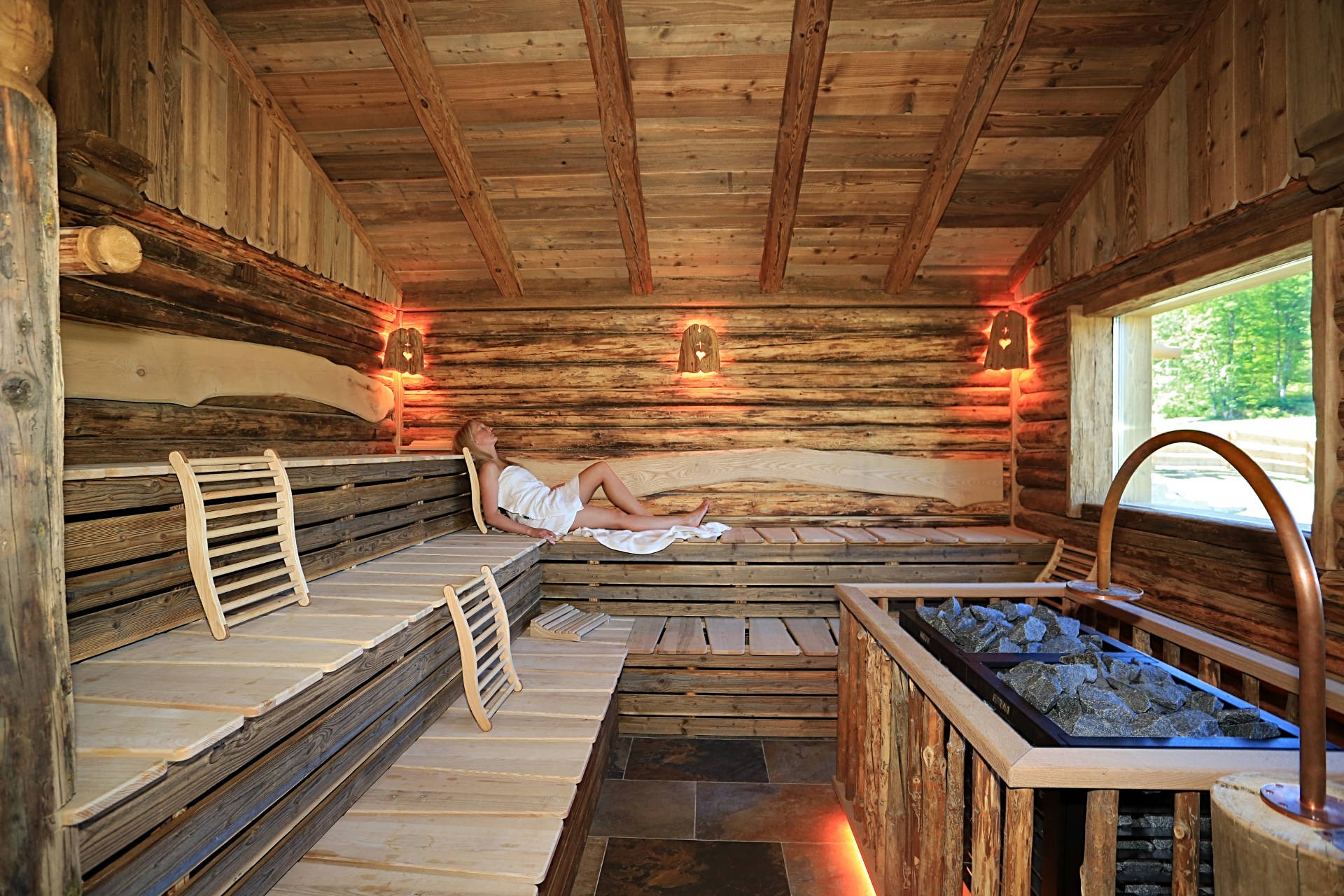 ---
Our large cosy sauna area provides a truly warming experience on 500 sqm
Only for people over 16 years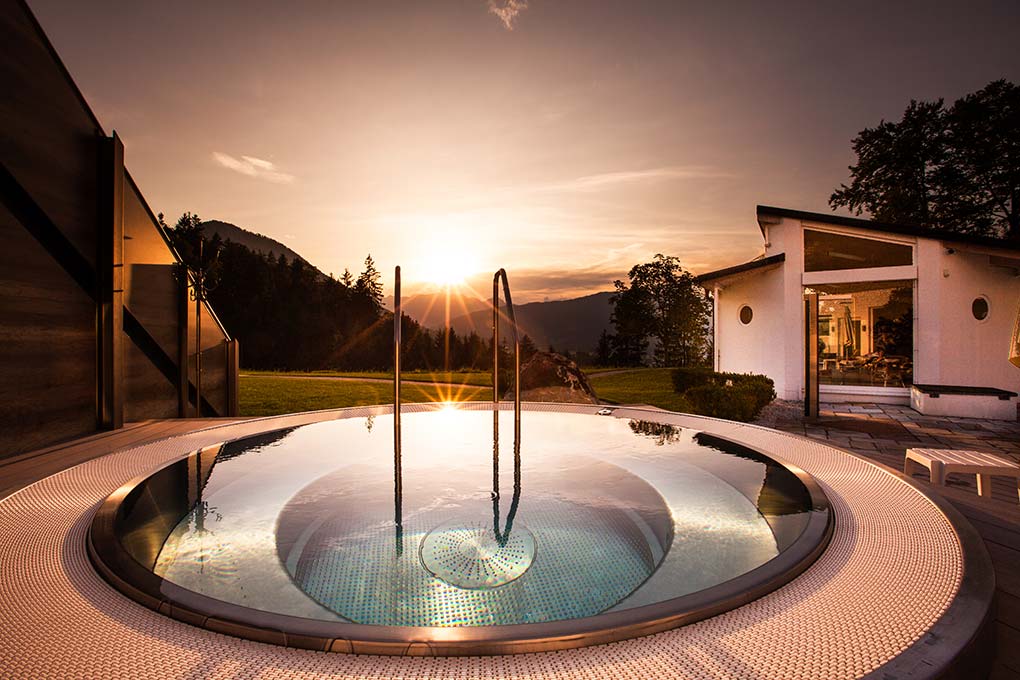 ---
Enjoy warm temperatrures in the indoor swimming pool or experience the 4 seasons in our year-round heated outdoor swimming pool or the outdoor whirlpool.
---
Let yourself be pampered by our experienced therpists with massages, body & beauty treatments