Sauna world at the Alpenhof
Our new Alpine Spa
In spring 2017 we opened our all new sauna section on additional 500sqm. The requests of our guests changed and so we collected all those wishes over the past years and implentet them. We are proud to present you our new cosy, in alpine style realized ALPINE SPA. Please understand that only people over 16 years have access.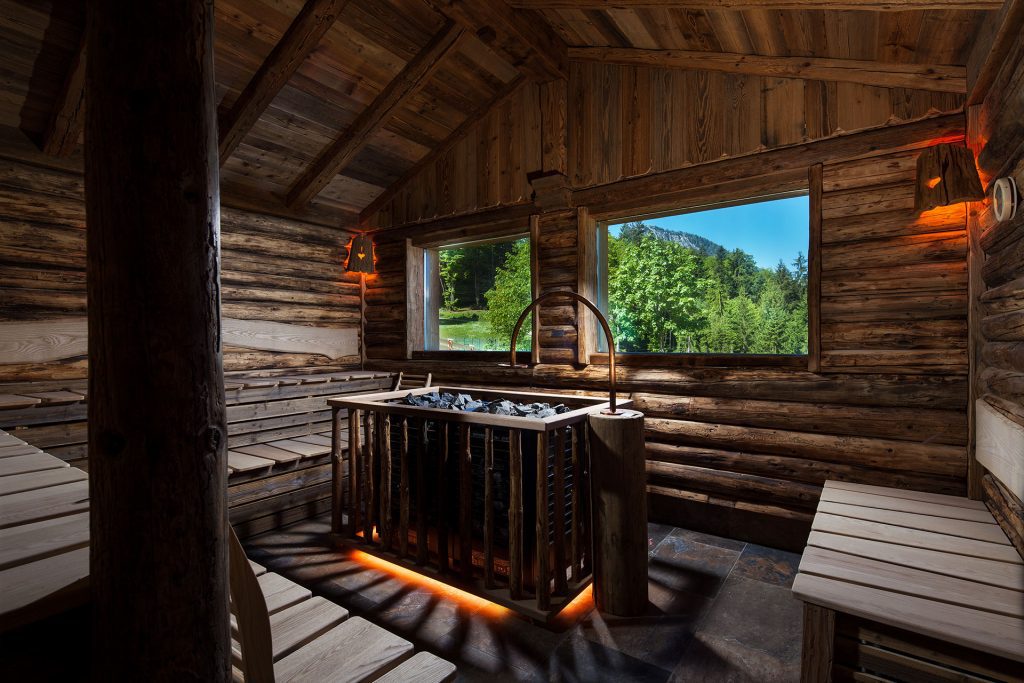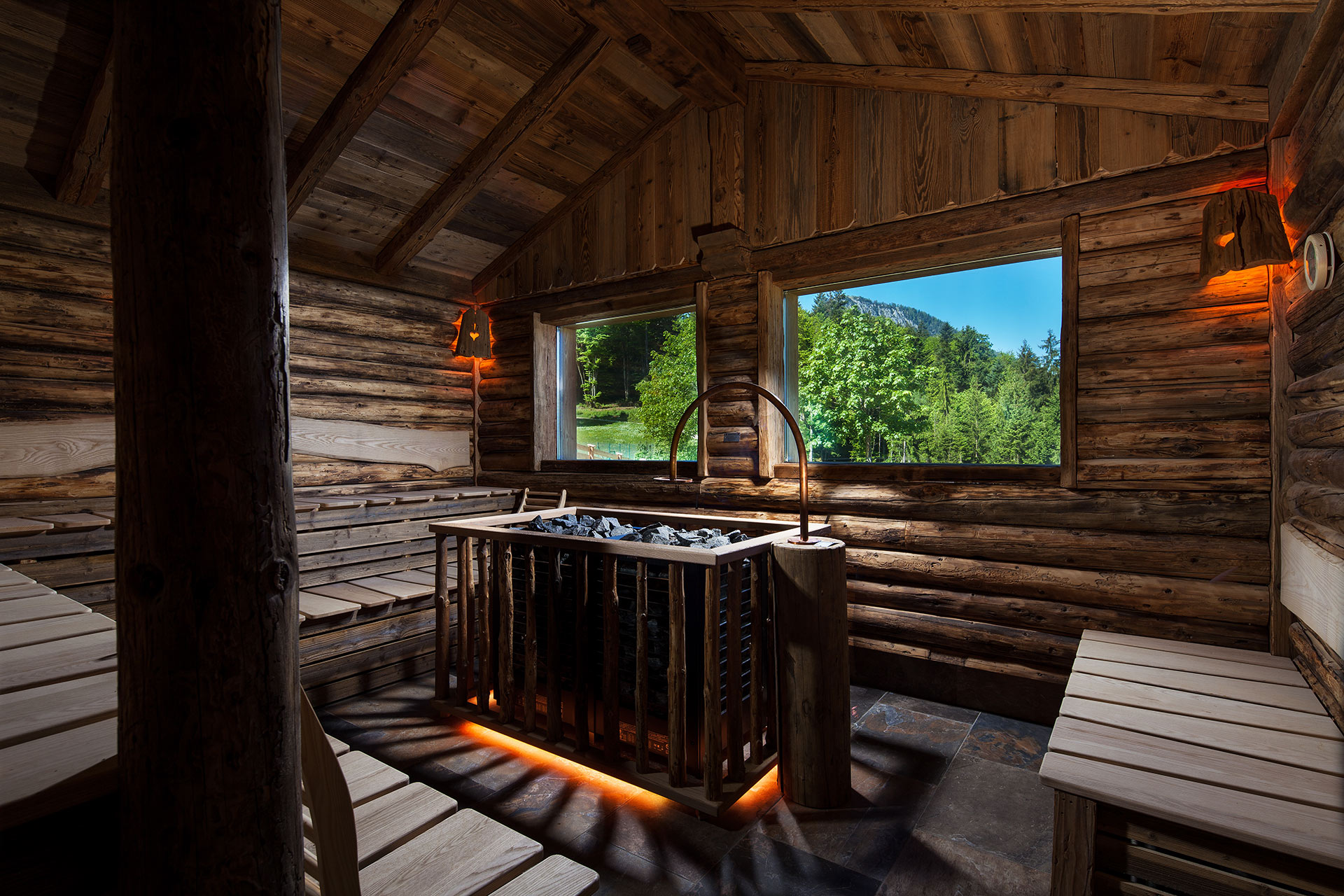 Finnisch
sauna hut
Temperature: 85° – 90° C
Humidity: %
---
In our 'Sauna Kaser' with a view of the valley you start easily sweating for your health. Every full hour there is a sauna infusion.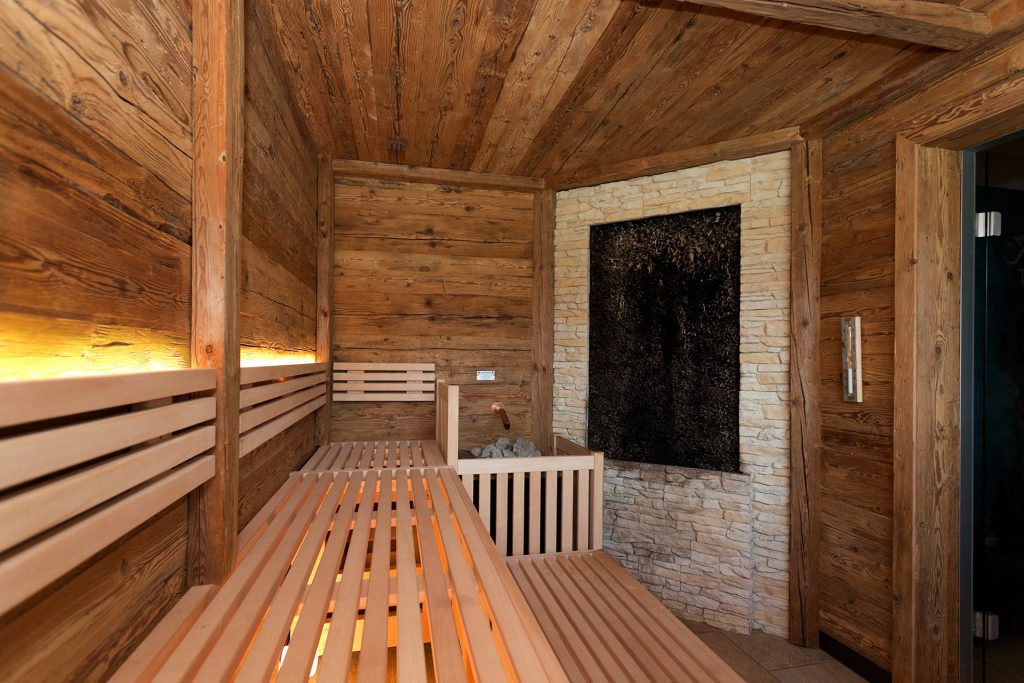 "Schwitz-Stub`n"
with brine grinder
Temperature: 50° C
Humidity: 50-60 %
---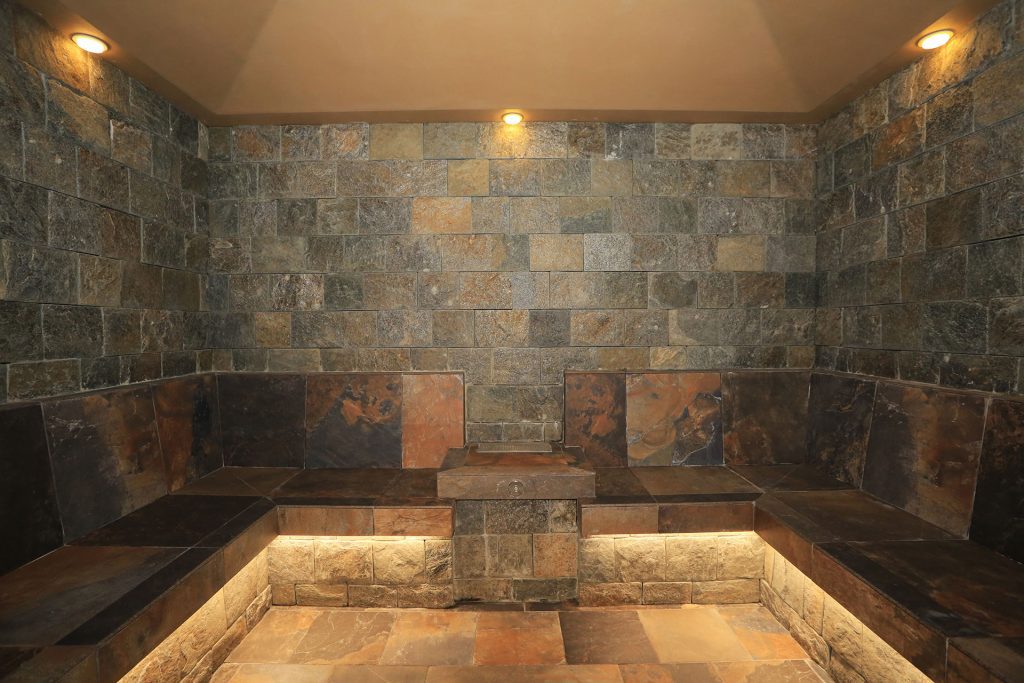 Steambath with salt water nebulisation
Temperature: 38° – 42 ° C
Humidity: 100 %
---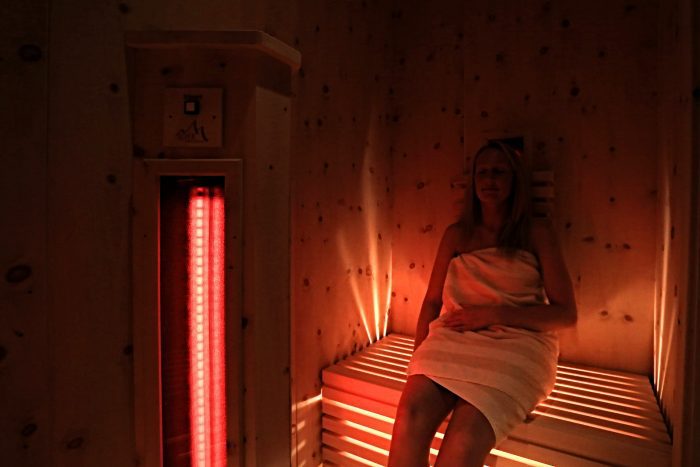 "Zirben-Kammerl" Infrared cabin made of alpine pine wood
Temperature: ° C
Humidity: %
---
Activate the infrared torch by yourself. For 15 minutes a long wave, deep skin radiation is absorbed, which relaxes your muscles and heats your organism.
Relaxing area
In order to help you relax between the sauna sessions, we have set up various rest areas for you.
In our relaxation room with a view of the pool you can relax on one of the comfortable loungers or on one of our daybeds. Enjoy the sunlight during the day and enjoy the atmosphere of the illuminated pool in the evening.
A unique atmosphere is offered by our relaxation room made entirely of wood. The warm orange-red-brown light of the salt wall has a relaxing and pleasant effect on your well-being and our waterbeds are a real feel-good factor.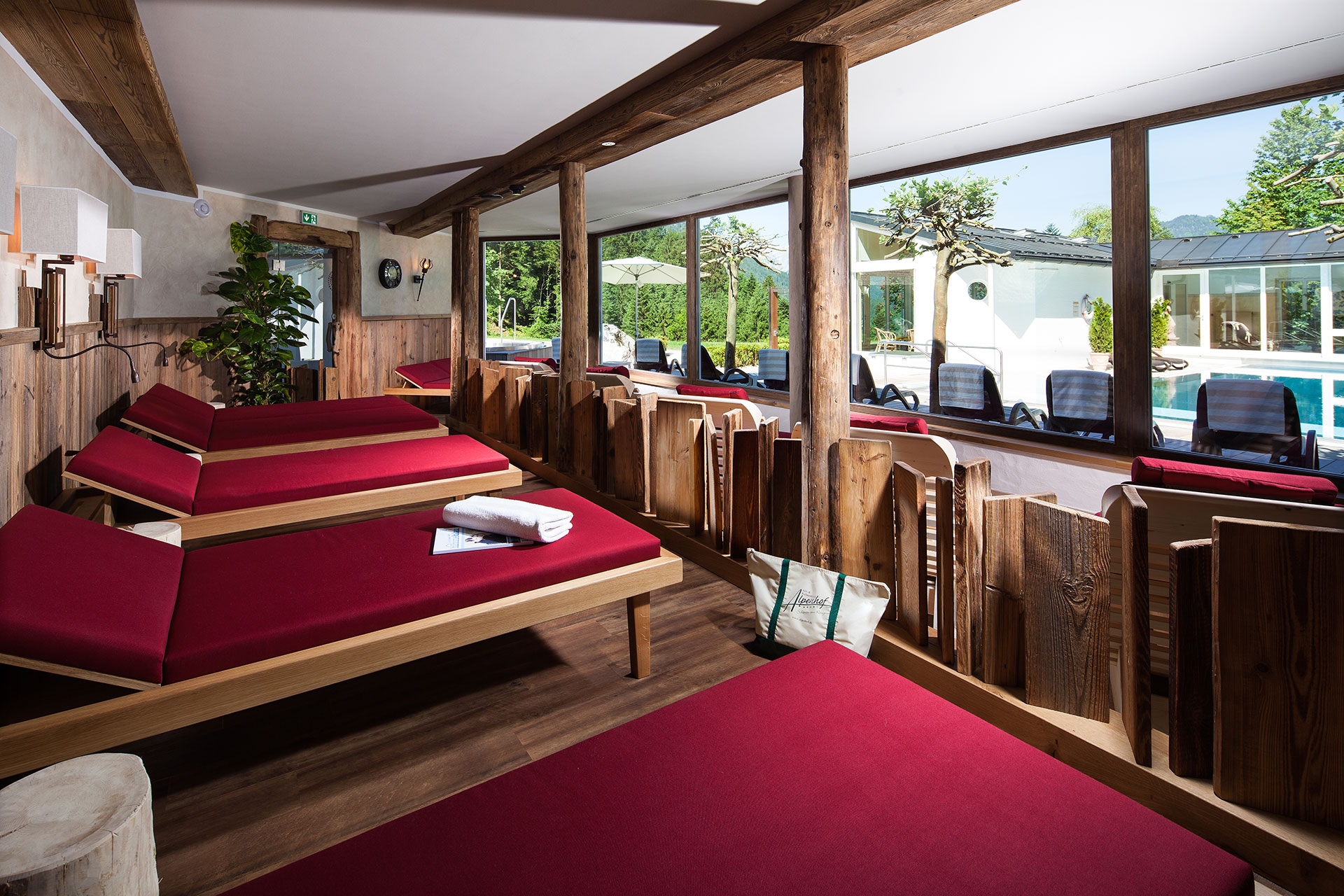 ---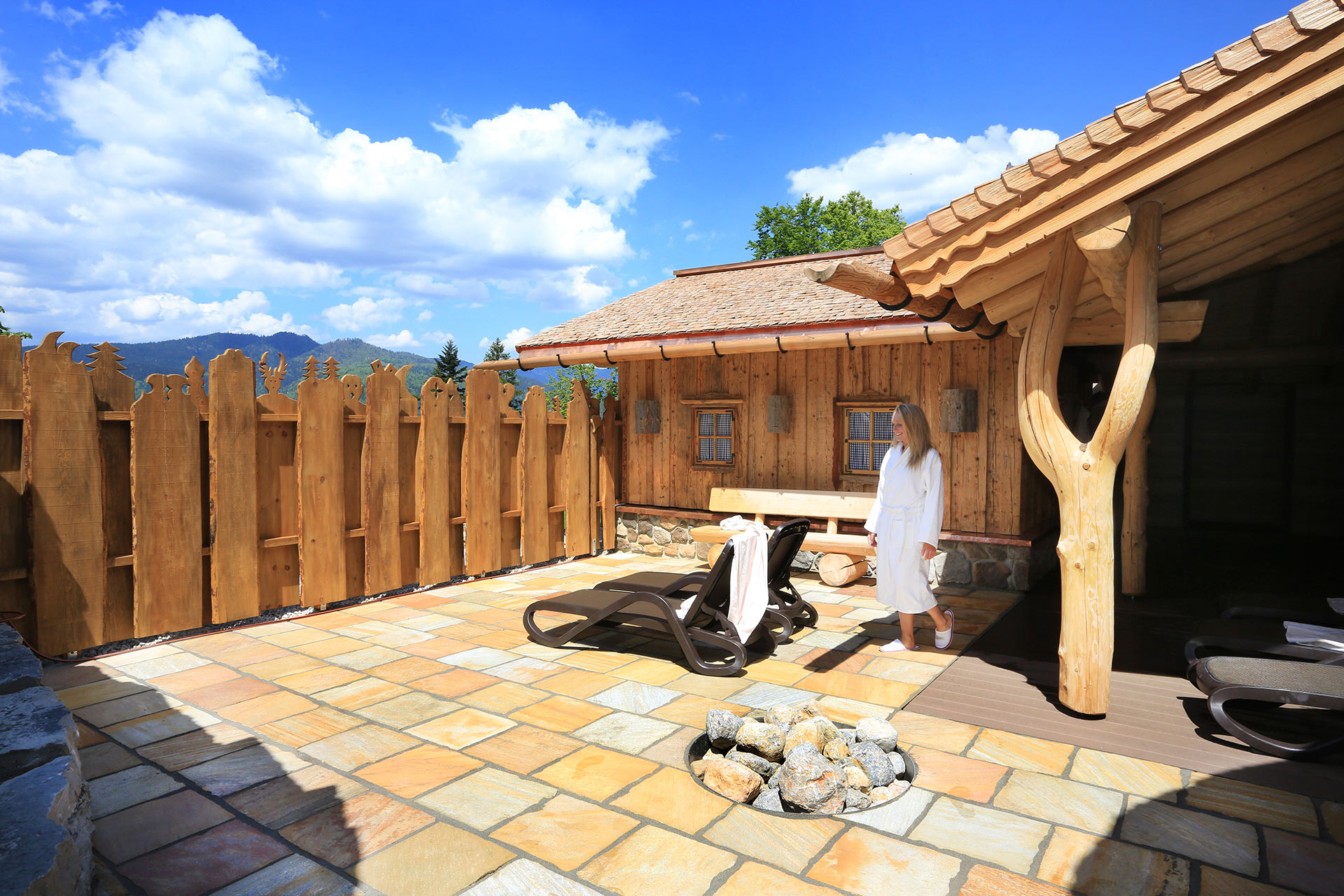 Nudist outdoor area with waterfall
For our sun lovers, who like to be tanned seamless or sauna users, who like to jump into the snow in wintertime, we have a small nudist area. There you also will find a cold waterfall in summertime.
---
Wellness tips
We have compiled some tips for an optimal wellness pleasure during your spa visit at our Alm- & Wellnesshotel Alpenhof.