Granderwater (Granderwasser)
You`ll feel it!
The revitalization of water and the transmission of information from water to water were discovered and made usable for the first time by the North Tyrolean Johann Grander. According to Grander's conviction, revitalized water or so-called "information water" is able to transfer the high inner order that water that has been treated in this way also has to non-revitalized water. Grander's goal was to make the numerous positive properties of revitalized water transferrable to any water, so that we as well as animals and plants can benefit from them.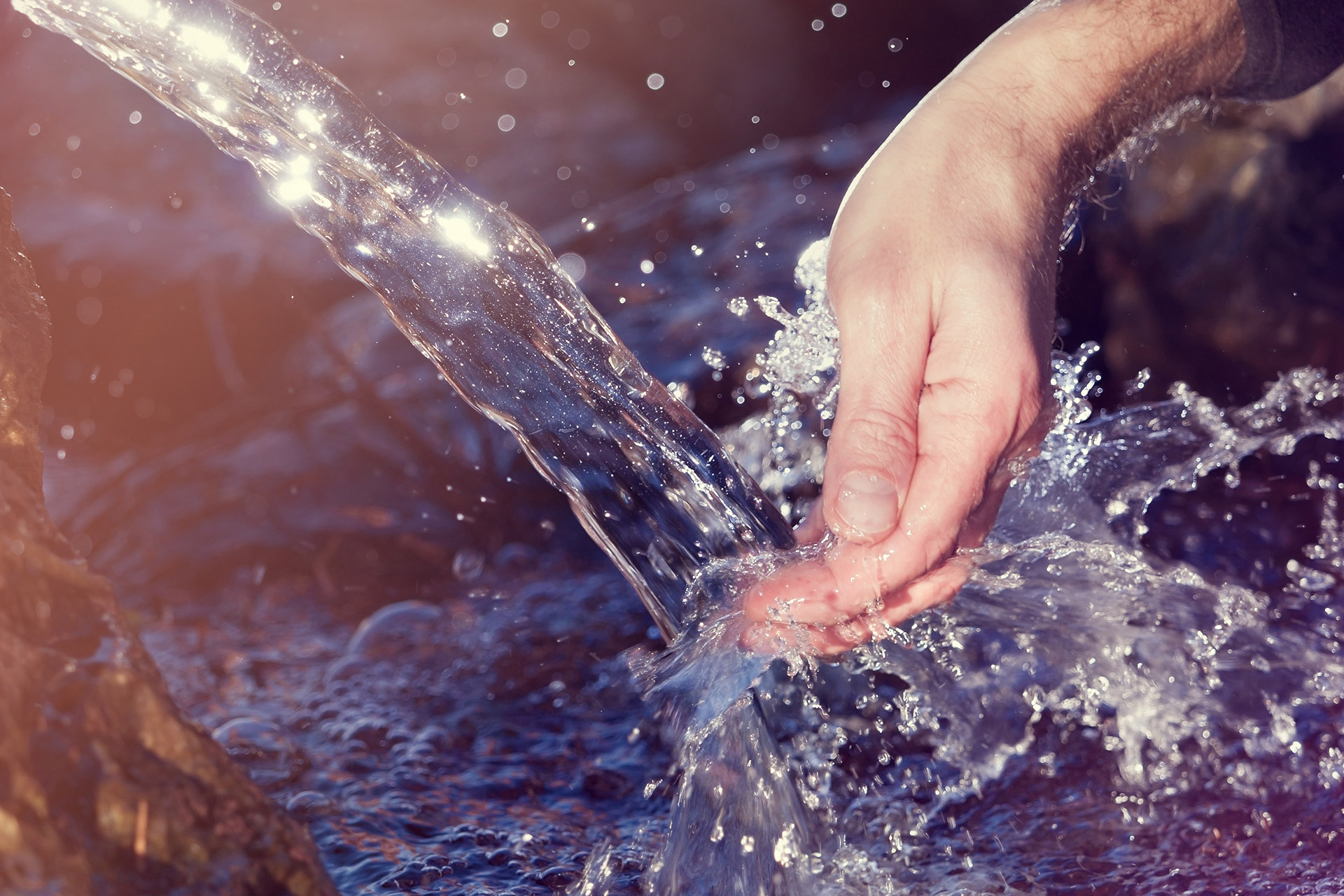 Why we use Granderwasser® at the Alpenhof
Opinions differ when it comes to Granderwasser®. We are familiar with the numerous discussions and reports about the pros and cons of revitalized water according to Grander. That's why we think it should be up to everyone to use it or not. We follow the approach: "Even if it doesn't help – it can't do any harm." What we use Granderwasser® for everywhere at the Alpenhof:
To drink
For showering and bathing
In our pools, saunas and steam baths
In our kitchen while cooking and preparing coffee or tea
So everywhere. The entire water cycle at the Alpenhof is revitalized using the Grander water method, so that all of our guests can enjoy the revitalized water.
---
What are the advantages of Granderwasser®?
Anyone who believes in water revitalization is convinced of the following positive effects of Granderwasser®:
Increased drinking pleasure thanks to a finer taste
Longer durability of the water
Increases well-being
Gentle on skin and hair when bathing and showering
More freshness, taste and shelf life of food
The water is revitalized and returned to nature, which also benefits the environment
Pleasant bathing experience thanks to noticeably softer water
Improved eyes and skin tolerance
Resource-saving and sustainable!