Our hotel in Schönau am Königssee
Water world in the family-owned Alpenhof****s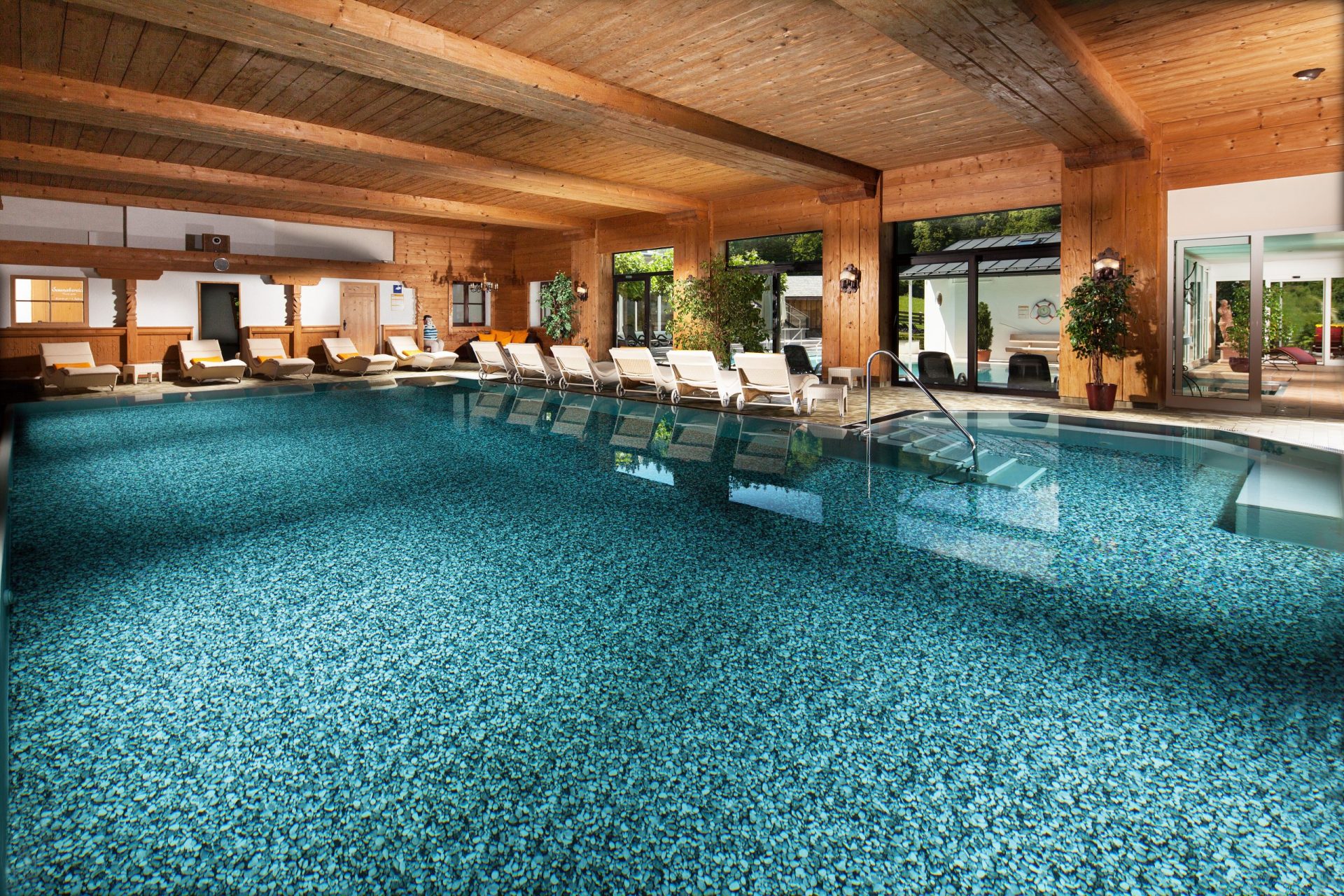 Indoor pool
Enjoy a relaxing break at our indoor pool
After a day's outing, hiking or mountain touring, guests may take full advantage of our full-sized indoor swimming pool. Measuring 18 x 36 feet with water temperature of 30°C/ 83° F and depth of 1.35m / 4.3 feet and featuring jet stream and massage nozzles you may enjoy Berchtesgaden's mountain panorama with the majestic "Watzmann" outside the large panorama windows. In the summertime our large lawn can be reached directly from the pool-area. The lawn offers chaise lounges for sunbathing. House guests are welcome to use the indoor swimming pool between 07:00 and 20:00. It can get especially romantic, when the coloured underwater lights turn on at dawn.
---
Outdoor pool
Experience the 4 seasons
One of our highlights is our all year round heated outdoor pool measuring 18 x 36 feet with water temperature of 30°C/ 83° F and depth of 1.35m / 4.3 feet with a counter current swimming device and a massage bench. Especially in wintertime it is tingling when swimming in the steaming water and marveling over the snow covered mountains surrounding the Hotel Alpenhof. As well as in the summertime a jump into the cool refreshing water after an extensive sun bath is welcoming. The outdoor pool is opened in summertime from 08.00 to 20.00 and in wintertime from 08.00 to 10.00 and from 15.30 to 19.00.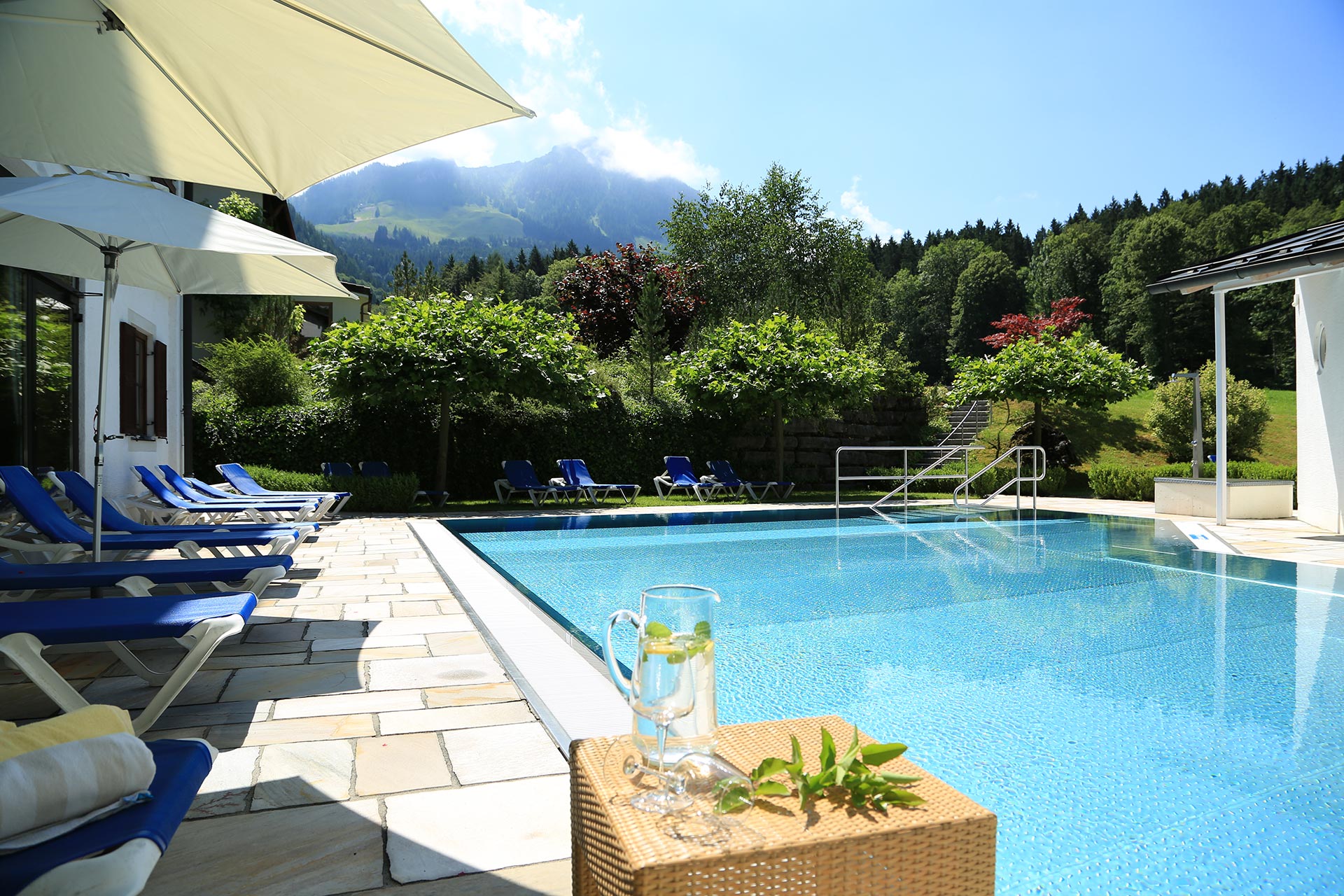 ---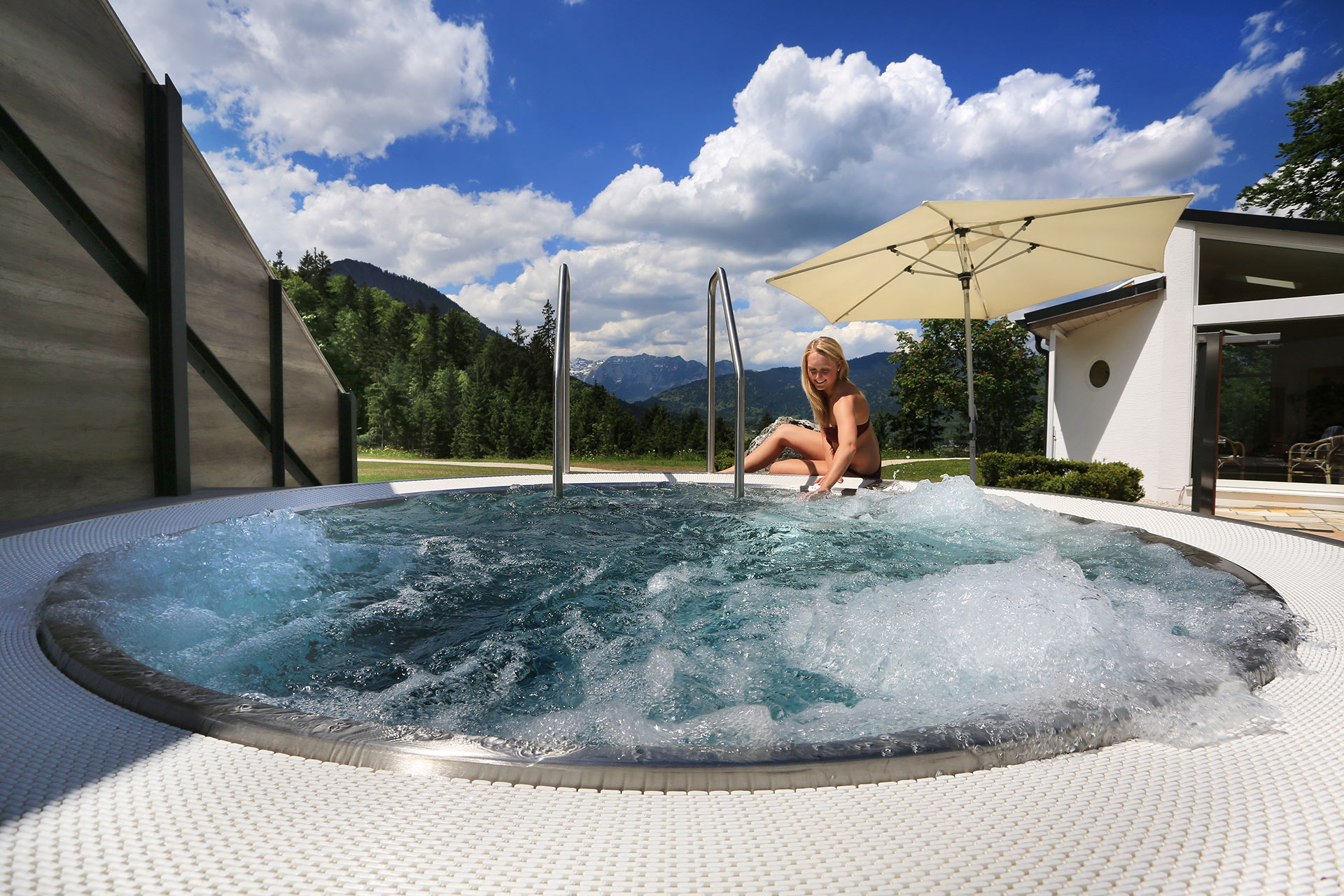 Outdoor Whirlpool
Perfect for relaxing in harmony with nature
A very pleasant 37°C water temperature, a pleasantly tingling bathing experience and an uplifting view of the Berchtesgaden Alps await you in the outdoor whirlpool in our garden. In summer you can watch the sun slowly setting behind the mountains from the bubbling water. Our whirlpool awaits you every day from 12:00 to 19:30.
---